Your RF experts, we specialize in radio frequency resistors and RF coaxial dummy loads.
Altronic Research, Inc. specializes in the design and manufacture of multiple products for the RF industry including dummy loads, leak detectors, power measurement devices, resistors, and custom products. We regard our customers as long-term partners; we are successful because of the trust our customers place in us. We work to gain a thorough understanding of our customer's needs and expectations, then translate that knowledge into world-class products and services. After a purchase, we seek feedback about our product.
Altronic strives for continuous improvement of our products through innovation, integrity, and teamwork excellence. We welcome your comments and questions as we endeavor to provide you with the highest value, top quality, and service worldwide.
Loads designed to present customer specified complex impedances at specific frequencies.  These types of loads are in demand for process intensive industries such as semiconductor, medical, laboratory, government research, or industrial areas where the process load is best represented as a specific complex impedance at the process frequency and power of interest.
The Opti-Cal® true calorimetry system for Altronic air cooled dummy loads calculates power by measuring the infrared emitted by load resistors in air. One or more calibrated infrared sensors make accurate measurements of system heat. Measurements at thermal-equilibrium are highly accurate.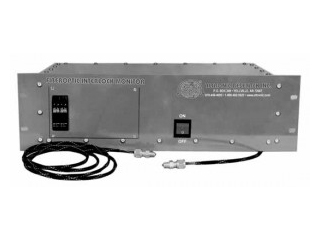 Protecting your investment in transmission equipment is a major consideration in today's high tech applications. Altronic Research has developed the Fiber Optic Interlock Monitor or Leak Detector exactly for those concerns.
Altronic Research Inc. is a leader and pioneer in design and development of RF coaxial load resistors. We were the first to design and produce water cooled coaxial load resistors, and our air cooled coaxial loads deliver unmatched performance.