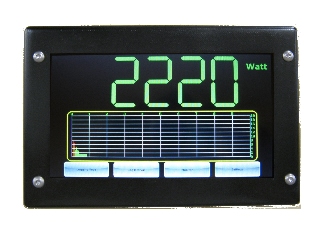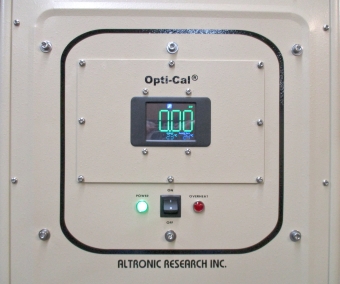 OPTI-CAL® DIGITAL CALORIMETRY
The Opti-Cal® true calorimetry system for Altronic air cooled loads calculates power by measuring the infrared emitted by load resistors in air.  One or more calibrated infrared sensors make accurate measurements of system heat. Measurements at thermal-equilibrium are highly accurate.
This system features a projected-power reading, which closely describes the power level at thermal-equilibrium, minutes in advance.
The combination of hardware and OPTIONAL open-source software allows for monitoring of all available measurements, readings, and notices from anywhere on the local network or the internet.  Easily tailor the network backend to suit your needs or use the optional included solution.  (View video at bottom of page below)
True Calorimetry:  Measures Infrared-Heat
Flow / Pressure Corrected: For varying altitudes and exhaust systems
Equilibrium Measurement Accuracy: 4% +/-
Backlit Touch Screen
Load, cooling and interlock systems are isolated from device
Monitor locally or remotely with optional network support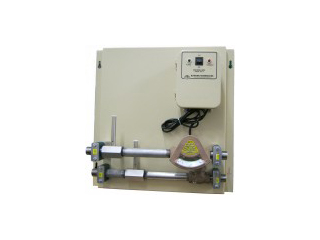 Analog / Power Test Load System
The Altronic Research Power Test Load System comes ready to connect to a Dummy Load in power ratings from 5kW to 200kW. It includes a simple and reliable calorimetry and time delayed interlock. All items are attached to a painted aluminum panel ready to be installed in your transmitter area. These instruments assembled together provide you with the information you need and protect your transmitter at the same time.  (Scroll down for video demo).
Calorimetry Components:
2 TW-2 Thermometer Well (A)
1 TC-1 Thermometer (B) scaled -2°C to + 68°C with 0.2° Divisions & 1 TC-2 Thermometer 25°C to 105°C
FM 134 Flowmeter (C) with any 10 to 1 scale and accuracy of ± 2%
Full scale
Time Delayed Interlock Components:
FS 234 Magnetic Flow Switch (D) to sense coolant flow
CB 1-A Control Box (E) to activate shutdown if a low coolant flow develops
Other Accessories Not Shown: Contact Factory
TC-2 Thermometer 25°C to 105°C
TW-2 Thermometer Well 3/4″
FS134 Paddle Activated Flow Switch
Y-Style and T-Style Strainers for Water Loads Above 100kW
Note: Items can be purchased separately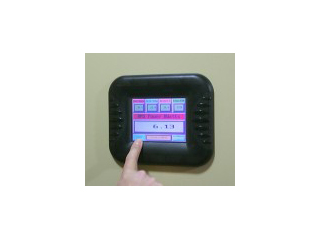 The Model 3500 Digital Calorimetry for Altronic air cooled dummy loads measures RF power dissipated in the dummy load. The systems calculate the RF power by measuring air flow and differential air temperature between the inlet and outlet. The unit also features a projected power reading, which provides the user with the projected power prior to the total SYSTEM reaching equilibrium.
A water based system is also available for water cooled loads from 5kW to 300kW. Both systems operate under a PC or CE environment.
Accuracy < 4% FSR Repeatability < 2% FSR Sensor digitized to reject RF interference
Contact Factory for special options
Note: For use on higher power loads, consult factory.